I brought my camera to the Lab one day and took a few pictures, including this one of V. Ellen Lewis.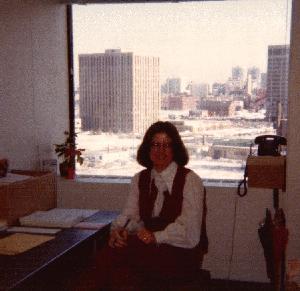 Upon taking it, she observed that her VT52 terminal was missing that day and normally she would be sitting there typing. She posed momentarily to demonstrate, and I managed to snap the picture. It's a bit grainy, but it captures the spirit of the moment and has always been a favorite of mine.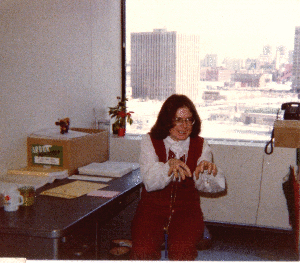 Over her shoulder through the windows of the 8th floor of 545 Technology Square, you may be able to make out the vast open space that has since become the densely packed buildings of Cambridge Center.
---